12 Tech Tools for Freelance Success
Published on May 9, 2016
If you're freelancing, you're in good company: According to research by independent consultant marketplace HourlyNerd, 42 million Americans are independent workers, and by 2020, freelancers will make up half the workforce.
As a new freelancer, you may not think of yourself as a business owner, but in reality, that's exactly what you are. You're marketing your services — writing, graphic design, coding, etc. — to various companies and getting paid for your time and effort. You're fielding project requests, filling out invoices and tax forms, and keeping your portfolio updated for prospective clients, just like many other types of small businesses. And every business, especially solo operations like freelancing, needs the right tools to run effectively.
Whether you're freelancing full time or just doing a side project or two for extra income, here are 12 tech tools that can help you manage your business better.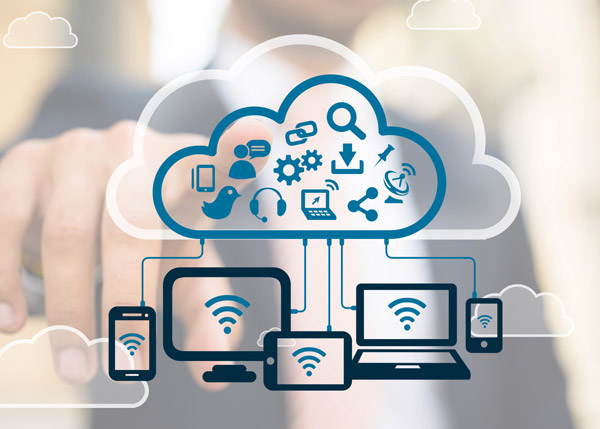 Organization and project management
Basecamp
Basecamp is typically used by teams, but this Web-based project management software can be very useful for freelancers who want to keep clients in the loop about ongoing projects. With unlimited users for each package level, you can invite any of your clients to view your Basecamp and get details on your progress with their tasks. You can also determine which users have access to individual projects, so your clients will see only what's relevant to them. When you sign up for a Basecamp account, you get a free 60-day trial. From there, you can choose from one of its monthly packages, which are broken down by number of active projects and storage capacity. The smallest package ($20 per month, 10 active projects, 3 GB of storage) or the next level up ($50 per month, 40 active projects, 15 GB of storage) should suit the needs of most freelancers.
Dropbox
Every freelancer needs a reliable file-sharing and cloud-storage solution. Whether you need to back up and store data, share documents or collaborate on projects, a cloud service like Dropbox lets you access your files anytime, anywhere there is an Internet connection using your computer or mobile device. The Basic plan is free, but limited to 2GB of storage. A Pro plan is best for most freelancers, which costs $9.95 per month and offers up to 100GB of cloud storage.
Wunderlist
Staying organized is key to a freelancer's success. Wunderlist is a simple, intuitive to-do list app that can be accessed on your desktop or on mobile devices for free. To-dos can be organized by project and by client, then broken down by tasks needed to complete each item. Additional features include the ability to add notes and files (such as photos and spreadsheets) to each to-do item, set deadlines, and create reminders and automatic data syncing across all devices.
Trello
Say goodbye to sticky notes, disorganized calendars and overwhelming to-do lists with Trello. This project management tool lets you keep track of ideas, to-do lists, things currently in progress and completed tasks using a virtual, Pinterest-like whiteboard. Each item is set up as a "card" that you can drag and drop within and across categories, making it easy to organize projects and your entire freelance business. Start using Trello with a free account.
Time management
My Minutes
My Minutes is an iOS app that helps you meet productivity goals by budgeting your time. It uses an "at least" and "at most" system, such as "spending at least two hours on Client A's project" and "spending at most an hour on emails." The app can also send daily notifications of your to-do list, as well as motivate you with alerts when you have reached a goal or are close to hitting one. My Minutes can be downloaded for free from the Apple App Store. 
RescueTime
If you're billing by the hour, it is critical to understand how you're spending your time. RescueTime works in the background of your computer or mobile device, tracking the amount of time you spend on applications and websites, as well as time spent away from your desk. RescueTime is free with limited features, or $9 per month for advanced capabilities that include  daily accomplishment logs and blocking distracting websites.
Toggl
Another useful time-tracking software for freelancers is Toggl, a Web-based software that allows you to easily create, start and stop timers for tasks with a single click. You can categorize timed tasks by client, add tags and mark them as "billable," which also serves to keep you organized when you're juggling multiple projects. The basic version of Toggl is free, and gives you unlimited projects and detailed reports of your time. The pro version ($5 per user per month) includes a few extra features, such as time estimates, billable rates, sub-projects and iCal integration.
Accounting
Harvest
Take the guesswork out of billing clients. Harvest offers an all-in-one solution that both tracks time and does all the number-crunching for you. In addition to one-click time tracking — simply click Start when you begin and Stop when you've finished — Harvest can automatically generate invoices based on time worked, log and analyze expenses, create professional-looking estimates and more. Harvest is free for up to one user, four clients and two projects. Unlimited plans start at $12 per month.
FreshBooks
Simplify your accounting system. FreshBooks is a cloud-based accounting software system for non-accountants. It not only tracks billable hours, but also integrates them with an easy online invoicing system that automatically calculates totals and taxes to quickly generate invoices. FreshBooks also offers hassle-free expense tracking that automatically imports and categorizes expenses from bank accounts and credit cards, and it logs expenses simply by taking a snapshot of receipts. Its financial reporting tools include expense reports, quarterly analysis, profits and losses, payments collected, tax summaries and more. FreshBooks starts at $9.95 per month for a single user with up to five clients, or $19.95 for up to 25 clients.
Zoho Books
As Business News Daily's pick for best micro-business accounting software, Zoho Books is an ideal solution for freelancers who want a simple, un-cluttered approach to accounting. It allows you to create and send invoices, track expenses, sync your bank accounts and create reports on the Web or via its mobile app. While it's a bit higher priced than other accounting solutions, at $24 a month (after a free 14-day trial), Zoho Books gives you the best bang for your buck by including access to all of its features, plus unlimited everything. Read our full review here.
Business operations
EchoSign
Signing contracts, proposals, agreements and other types of paperwork is a significant part of being a freelancer. EchoSign, Adobe's secure electronic signature solution, lets freelancers use any Web browser or mobile device to send and e-sign documents, eliminating the time wasted in printing, signing, scanning and sending files. EchoSign also features tracking capabilities when documents are viewed and signed, and works with popular file formats like Word, PDF, Excel, PowerPoint and more. EchoSign starts at $14.95 per month.
Rocket Lawyer
As a freelancer, it is critical that you have all your legal ducks in a row. Get everything in writing with Rocket Lawyer, which provides DIY legal documents and services. These include independent contractor and consulting agreements so you can get paid and nondisclosure agreements to protect your intellectual property. It's free to create one legal document on Rocket Lawyer, which can be saved and printed, but not edited once finalized. A paid plan costing $39.95 per month or a one-week free trial is required to create and edit more than one document.
Source: http://www.businessnewsdaily.com/