10 Things Every Freelancer Should Know
Published on May 3, 2016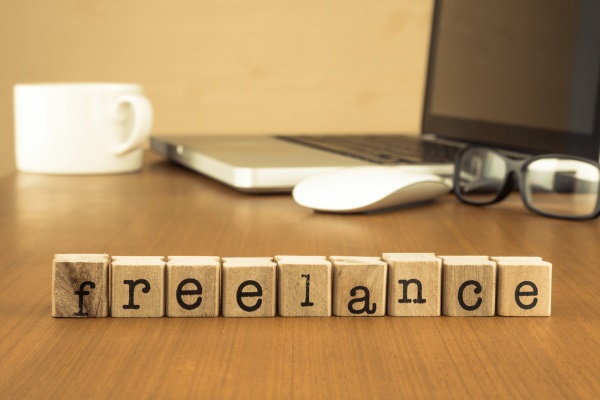 In the past several years, freelancing has skyrocketed in popularity as a work option. Talented professionals can work from anywhere in the world with an Internet connection, taking on projects for a variety of different clients and companies. But landing freelance gigs isn't always a simple task. Here are 10 things all potential and current freelancers should consider about the current marketplace and what it takes to get steady work.
Freelance work isn't just one-time projects
Traditionally, startups and smaller businesses hire freelancers for short-term ad hoc projects that the owners and their staff don't have time to do themselves. This trend has begun to change recently as companies are integrating freelancers into their core business strategy.
"Modern businesses are choosing to run in a very lean fashion," said Nik Badminton, regional director of North America for Freelancer.com. "Sometimes there are solopreneurs that build everything they need using freelancers and they run the business on their own. It's such a cost-efficient model. Even large businesses are using freelancers as part of their contingent workforce."
Rich Pearson, senior vice president of marketing and categories at Upwork (formerly Elance-oDesk) has observed a similar pattern, noting that some freelance positions are for projects extending as long as six months. This is an important trend for freelancers to pay attention to if they are looking for steady, longer-term work. [5 Big Mistakes All Freelancers Should Avoid]
Certain fields are growing faster
While just about every industry and profession has the potential for freelance work, some job categories have more opportunities available. Badminton cited Freelancer.com's Fast 50 report for the second quarter of 2015, which found that mobile development, content creation, e-commerce and data science-related jobs are all on the rise.
"The sophistication of jobs is increasing and we are moving towards employers asking freelancers to build out entries technology and content ecosystems for them," he said. "Businesses have built a huge amount of trust in remote resources and it's starting to pay off."
Think beyond local
College graduates and laid-off employees who have difficulty securing a full-time position near their homes frequently turn to freelancing as a means to support themselves. Because most freelance work can be done remotely, you don't have to stick to jobs that are close by.
"From a business standpoint, companies hiring freelancers can get better talent by escaping the local economy," Pearson said. "It helps freelancers, too, in areas where there's not much local work."
Though competing with a national pool of applicants might be intimidating, you may be more qualified for a job than someone who's geographically closer to the company. Freelancing ensures that you won't lose a job because of your location.
Read the project description
One of the most important things you can do as a freelancer is take the time to fully comprehend the project on which you're applying to work. Can you successfully complete all aspects of the job? Is there something in the description that's unclear? Don't be afraid to contact the company and ask before you put your name in for consideration.
"Each job is unique and each employer expects something specific," Nikki Parker, a former Freelancer.com representative, said in a 2013 interview with Business News Daily. "Before you contact an employer, it is important that you understand the project and that this comes across when you reach out to them."
Write a good cover letter
Just like applying to any other position, bidding for a freelance job requires a solid résumé and cover letter. Demonstrating your experience and desire to work with the company that's hiring are surefire ways to get noticed by employers.
"When writing your cover letter for proposals, be excited about the job," Pearson said. "Have something specific that will get the hiring manager excited, but be sure to stay professional."
Highlight your skills
Pearson told Business News Daily that 70 percent of companies that hire freelancers use them to fill very specific skill gaps in their staff. If a job description lists a highly specialized combination of skills and you have them, make sure you focus on that when contacting the employer.
"Make sure you highlight your unique skill set, some success stories, and why you are the best freelancer for the employer's job," Badminton added.
Always have samples
Many freelancers create virtual portfolios of their work on websites like Tumblr or About.me for prospective employers to look at. If you don't have a dedicated online freelancing profile, make sure you have a collection of clips, files and other past projects ready to go in case a hiring manager asks to see them.
"It's essential for a freelancer to show a portfolio of their work," Badminton said. "This is a huge opportunity to wow employers and seal the deal."
Having a rich history of past work can put an employer at ease when considering you for a freelance job, but be careful when choosing which projects to share: Parker reminded prospective freelancers that the sample pieces they provide should be relevant to the task on which they're bidding.
Know the market
If you are in a position to name your price, research what other freelancers are earning for similar jobs and be competitive with your pricing. You want to bid competitively, but also be aware of how much your own skills are worth.
"Clients are more often than not looking for high-quality work as opposed to the lowest price," Parker said. "Companies will always be willing to pay more for a freelancer who has a great reputation and has produced exceptional work."
Communication is key
You may not be a full-time employee of the businesses that hire you as a freelancer, but while you're working with them your point person at each company is your boss. He or she is expecting you to perform a specific task, and just like with a regular boss, you need to keep the lines of communication open to ensure that both of parties are getting what they need.
"Use IM, video chat, and email to talk with potential employers, ask questions and connect on a deeper level," Badminton said. "We have invested in putting a real-time video chat system in place earlier this year so that all communications management can happen in the platform."
Once you submit a project, be open to feedback and be willing to revise and make changes to it if the employer wants something different.
The hardest job to get is your first one
If you've never freelanced before, getting your foot in the door can be difficult. Without a track record and samples of previous projects, it can be hard to persuade a company to hire you. Once you start have a few jobs under your belt, you'll be able to show your work to future potential employers, but you may have to do a small pro bono project to prove yourself initially. Badminton advised reaching out to a potential employer or client about the job you're bidding on as soon as you've read the brief — asking smart questions will show that you've paid attention to what the client wants, and could give you an edge.
"There will be dozens of very skilled freelancers going after the kinds of jobs that you are attracted to doing. The big difference you can have is an insight into what they want and how you are perfect to do the work."
Source: http://www.businessnewsdaily.com/