The essential freelancer toolkit
Published on April 19, 2016
The thrill of being your own boss, breaking out of the rat race and defining your own 9 to 5 are all perks of becoming a freelancer. If you aren't freelance or are thinking about taking the leap it can be easy to think freelancers live the easy life – taking work when they need it, creating their own hours, taking unlimited holidays, and the freedom to work wherever.
Yes, all of the above is partially true but the reality is often far from it. Being your own boss requires a lot of motivation and you need to take on the role of all aspects of your business – marketing, freelancer toolsadmin, finance, the list could go on forever. As the old saying goes, time really is money when it comes to being freelance.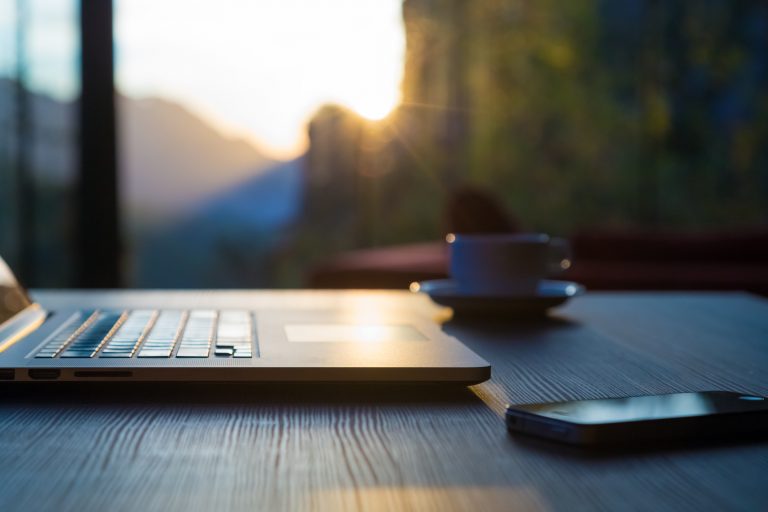 There are certain things that are essential when it comes to becoming a freelancer, in fact these tips are relevant even if you're an established freelancer, so read on for some guidance on what you should have in your freelance toolkit and how you can ace this freelancing lark.
An Office
One of the perks of being freelance is the opportunity to work from wherever you want. Coffee shop? Check. Co-working space? Check. Bed? Not so much. Whilst the freedom that comes along with working yourself is infatuating at first, it's essential to define where you're going to work from. Slouching over a laptop in bed can seem tempting, not to mention cosy, but not only is it bad for your posture but your mental wellbeing too.
As a freelancer it's essential to keep strict guidelines in place as to where you're 'office' is. If you don't have a dedicated study at home, then set up a desk that's not in your bedroom, to help keep work and personal life separate.
Co-working spaces are also extremely popular, so look at the cost of renting a desk space. Not only will it help you to have a dedicated workspace, but you'll also get to interact with others on a daily basis, helping the freelance life to feel a little less lonely.
Sam King from Sam King Film agrees that it helped him to re-channel his freelance efforts; "I'd wake up and effectively be in the office – there were a number of conveniences from working from home, but there was always a distraction. I now share an office with 5 other creatives in Oxford. The change of scene really helps me to focus on my work and it's motivating to have other people working around you."
Find a Routine That Works
No longer are you tied down to the 9 to 5 slog when you become freelance, working hours are yours to define. It can be tempting to sleep in until mid-day and tap away on your laptop until the early hours, and the next day? Well you could be up at 7am and finished by mid-day.
The hours you work ultimately depend on what industry you're in and the projects you're currently working on, but sticking to a routine can help to give structure to your week and ensure you aren't overdoing it.
Whilst working freelance allows you to work whatever hours you wish, it's important to remember that your clients aren't so fortunate. It's okay to start work late, or finish work early, that's one of the best parts of being freelance. But try to define core hours of when you'll be in work such as between 10am and 2pm, this way clients know when you're in and you can begin to structure your day around this.
New Project Coming Up…
You never know where your next project will come from as a freelancer and it can be all too easy to say yes to whatever opportunity comes your way, you should know your limits as to what you can handle, without overworking yourself.
Recommendations are make or break in the freelance world, and doing jobs halfheartedly because you've taken too much on could be detrimental to a good review post-project. Set yourself targets when it comes to your finances and take on the projects which you can get done in the time allotted, but pay the bills too.
If your little black book of contacts doesn't always come up trumps, then list your services on a freelancer site to keep a steady flow of work coming your way.
Be a Brand Advocate
When working for yourself it's essential that you are the cheerleader for your empire, after all if you don't shout about how great you are, how else will you be heard? Being your own brand advocate will help you to sell yourself in the best way possible.
Define your freelance brand as soon as you set out, your brand should cover everything from stationary to how you embody your brand and interact with clients.
"You should always opt for branded items for promotional opportunities when exhibiting. But remember workplace branding is just as important; we spend most of our waking hours in the workplace, so using the time to reinforce your brands identity wherever possible is a smart move too" Richard LeCount from USB4Photographers explains.
Keep on Top of Admin
You may think the freelance life is the perfect way to indulge your passion by working for yourself, but the truth is you'll become much more than the initial service you set out to provide.
Admin days will need to be frequent, and you'll need to factor in time to go through your finances and become your own personal PR person too. Whilst you can outsource some elements of this you'll need to be at the forefront of keeping on top of the most minor of tasks. Set aside time to deal with the admin side of being freelance, leaving it to pile up can be overwhelming when you do come to deal with it.
When it comes to invoices you'll need to be on top of ensuring you get paid, not only the right amount but on time too. Make sure you have a strict invoicing system and payment policy in place, there are also certain legal requirement you'll need to include on invoice statements so research these first.
Create a System
Juggling all hats isn't easy when freelance so make sure you set up your own processes which allow you to not only get your work done, but manage your time effectively and stay on top of the more menial tasks too.
There are many online tools which can help to keep your freelancer life organised. Sites such as Basecamp allow you to create an online to-do list with set tasks and deadlines to adhere to, you can then tick them off once you're finished. Plus, if you want to keep clients in the loop then you can add them into specific projects too.
Keep distractions at bay, or at least monitor them, with Rescue Time which tracks the time you spend on websites and applications, you're then presented with a report based on your activity. You can also set goals and see how long individual tasks have taken you – hand if you're invoicing per hour.
The freelance life isn't for everyone, but if you keep in mind these top tips you'll find it's a career path like no other and a rewarding one at that!
Source: http://freelancernews.co.uk/